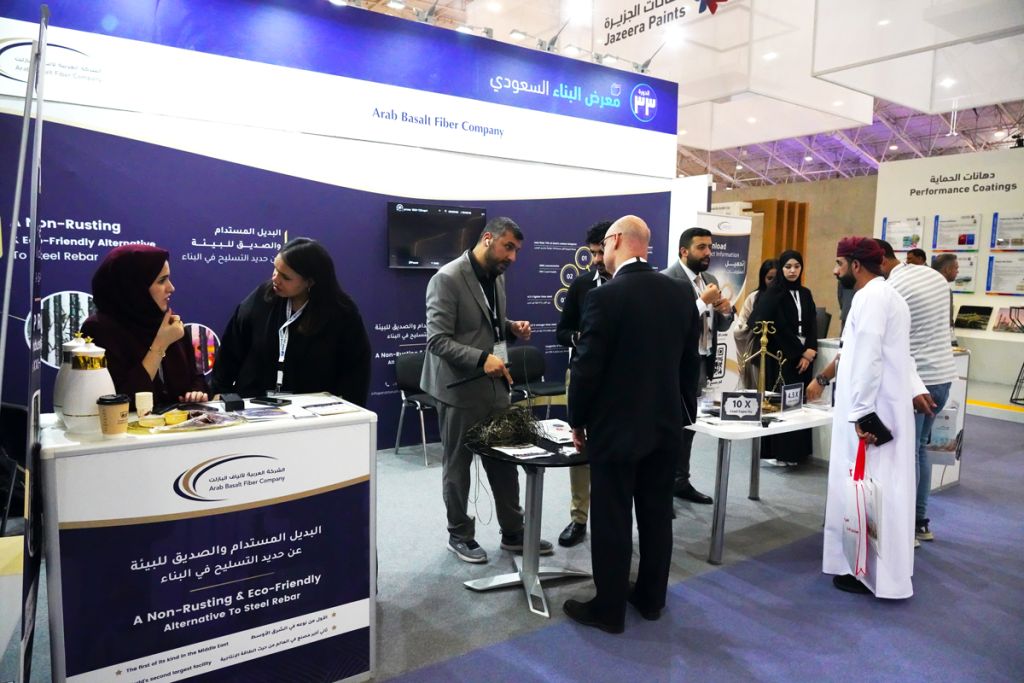 Riyadh, Saudi Arabia – In a showcase rich with industrial innovation and sustainable development themes, the Arab Basalt Fiber Company has distinguished itself at the heart of the Saudi build 2023 Exhibition. The company announced a significant achievement that reflects its commitment to fostering innovation and sustainable development. Located at Pavilion 2-528, the pavilion has become a hub of creativity and knowledge exchange, attracting a large number of visitors, professionals, and construction sector enthusiasts, fostering constructive and purposeful dialogues.
Throughout the four-day event, the company's pavilion served as a stage for scientific and commercial interaction. The company's leading product, basalt fiber reinforcement polymer rebars, garnered significant attention for its unique properties surpassing traditional concrete reinforcement materials in strength, lightness, and durability, positioning it as the green building material of the 21st century.
His Excellency Engineer Mohammed Ahmed Al Shehhi, Chairman of the Board of Directors for the Arab Basalt Fiber Company and the Arab Mining Company – Fujairah, Saudi build 2023 visited the pavilion, expressing his admiration for the level of professionalism in product presentation and the wide-ranging visitor engagement, including engineers, professionals, investors, and influential social figures who covered the event live on various platforms. This contributed to enhancing the company's contribution and reaffirming its leading position in the field of innovative and value-added industries.
In this context, the notable presence of the General Manager of the Arab Basalt Fiber Company, Saudi build 2023, Engineer Taha Al Khawaldeh, and Dr. Hoshiar Yusuf, Chief Operating Officer, was significant. They played a prominent role in responding to visitors' inquiries, providing comprehensive and detailed answers that reflected the informational value of the company's basalt fiber products. Both reaffirmed the company's commitment to providing advanced building solutions aligned with environmental sustainability standards.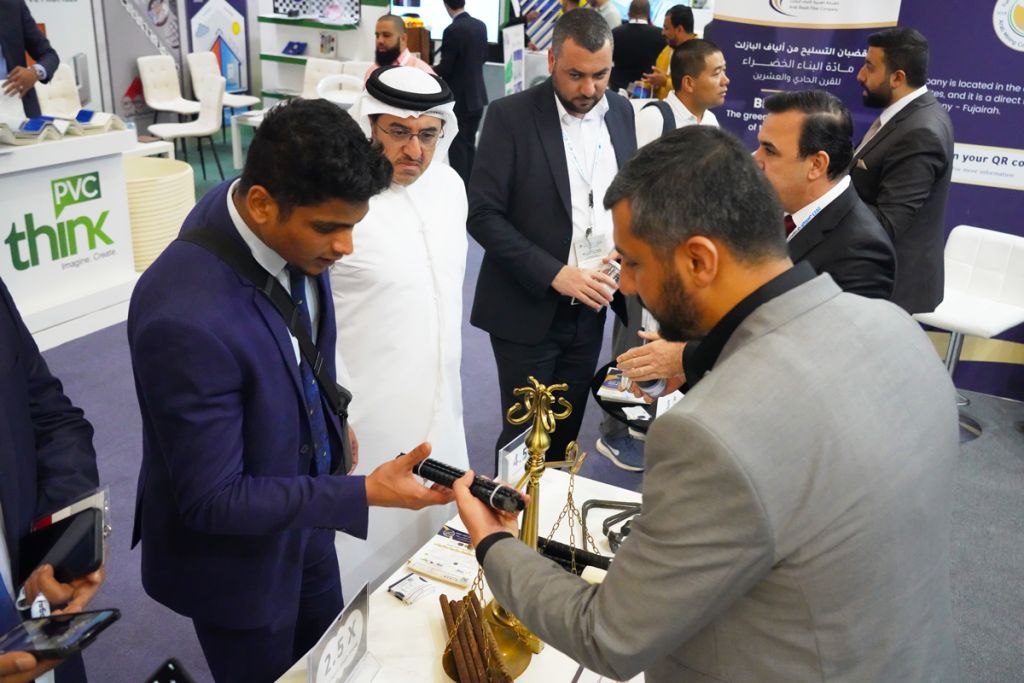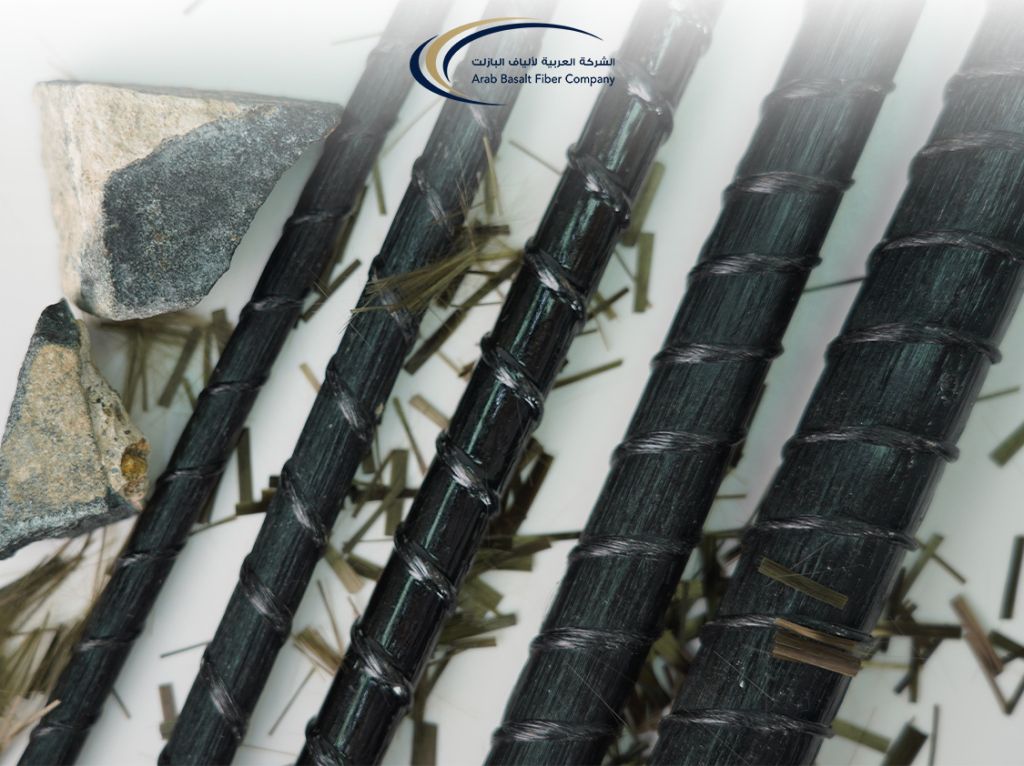 About Arab Basalt Fiber Company:
Since its establishment in 2020, the Arab Basalt Fiber Company has positioned itself as a leader in research, development, and the production of innovative and high-value-added products. The company consistently strives to offer sustainable solutions in the construction sector, dedicating its efforts to delivering high-quality products.
Address: Al Hail, Ihfarah, Fujairah, United Arab Emirates
Phone: +971 9 6062 229
Email: info@arabbasaltfiber.com