BFRP Rebar Models ranging from 4mm to 32mm
BFRP Rebar is manufactured from basalt fibers by pultrusion technology which is a continuous process from only raw basalt rock.
 First, the basalt rocks are crushed, washed, and loaded into a gas-heated furnaces at approximately 1400 degrees Celsius. The produced fibers then processed into straight and bend bars. The BFRP Rebar surface is profiled that results in a better adhesion in concrete.
Because no additional chemical components added to the production of BFRP Rebar, it's considered a "greener product". the production of BFRP Rebar is more environmentally friendly than the production of other types of rebar such as steel and fiber glass.
Basalt Fiber Reinforced Polymer Rebar or BFRP Rebar is significantly stronger than steel. Its durability is superior, and its tensile strength is 2.5 times that of steel.
BFRP Rebar contributes to reduction in concrete coverage by 25 – 30%, and its weights 4.5 times less than steel rebar This means you need less manpower to lift and place the material during construction.
Arab Basalt Fiber Company produces world-class BFRP Rebar for structural applications in both the private and public sectors.
The basalt fiber rebars we offer can be cut to any length needed as per your project requirements, and they are available in diameters ranging from 4mm to 32mm.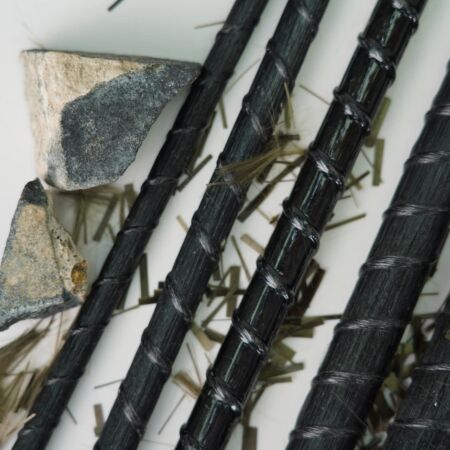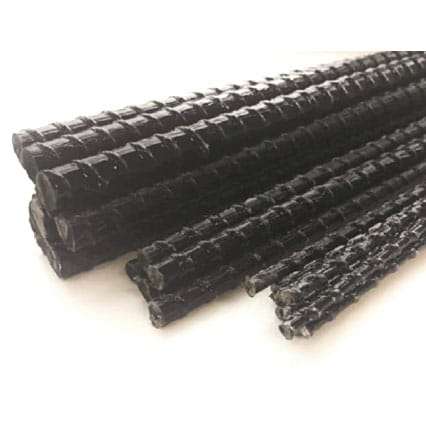 We will be happy to provide seminars, presentations and more information about Basalt Fiber Reinforced Polymer Rebar to your organization.
​​​Please contact us and we will take care of this arrangement.
Click on the order button below to receive a price quote, and our team will contact you as soon as possible.