The use of basalt fibers to improve the hardened properties of concrete has increased in recent times, the incorporation of these fibers into concrete results in a change in the hardened state of concrete. The benefits of using basalt fibers in concrete are being taken up by many construction companies and it is believed that these products will help to reduce cost and improve the quality of buildings.
Basalt Fiber Concrete is a new type of construction material. It is suitable for many civil engineering, road, and construction projects ,because it has many advantages made it better than conventional concrete.

Basalt Fiber Concrete Advantages
Composite materials are achieving significant momentum in their role as substitutes for steel concrete in construction, but even among reinforcing fibers Basalt fiber concrete is emerging as one of the most promising reinforcing fibers because it adds a lot of advantages to the concrete make it superior on other type of concrete:

High strength to weight ratio
The basalt fiber used in our concrete provides a tremendous amount of strength to weight ratio, this concrete 3 times lighter than steel and 2.5 times stronger in tensile strength, this material allows to create a concrete that combines high weight capacity with superior comfort.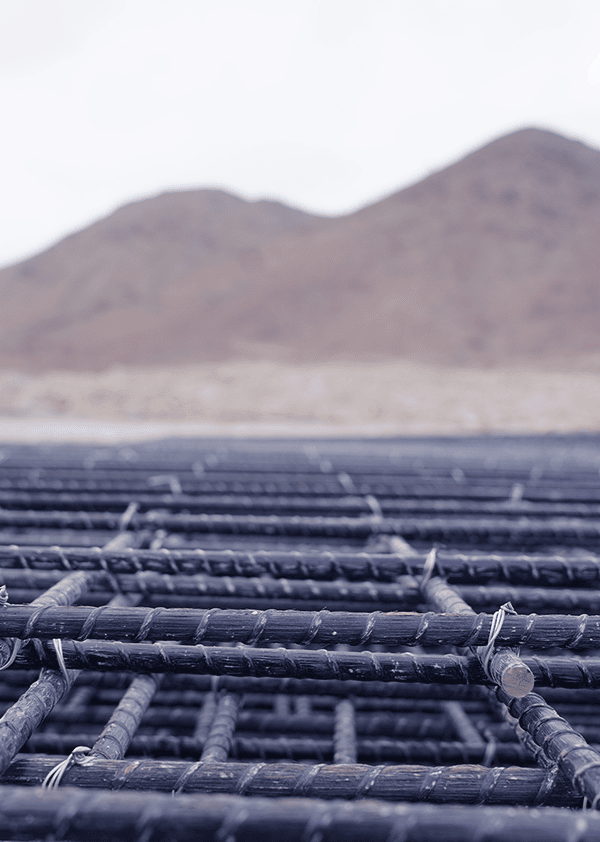 Chemical and corrosion resistance
Chemical and corrosion resistance of basalt fiber concrete provide a unique combination of advantages that is unmatched in today's market. These fibers in concrete have been found to resist the alkalinity inherent and will not rust or corrode, even over a long period of time.
The low thermal conductivity of basalt fibers concrete helps to reduce heat transfer from building interiors to exteriors. This significantly improves energy efficiency and reduces the overall environmental impact of your buildings.
Zero electrical and magnetic conduction
Basalt fiber concrete has much higher electrical resistance compared to conventional concrete and doesn't interfere in the operation of sensitive electronic devices.