REAL EXAMPLES OF BFRP REBAR-BASED CONSTRUCTIONS

Basalt fiber is a recent addition to the construction and mining markets, although it has been used in some capacities in construction throughout the world.
In this video we will discuss three examples of BFRP Rebar-based constructions from around the world. Firstly, Burj Khalifa finishing panels.
The strength of the interior panels of this magnificent tower, named after the former President of the UAE Sheikh Khalifa Ibn Zayed Al Nahyan, was provided by basalt fiber.
Burj Khalifa or Khalifa Tower, is a super-high skyscraper with a height of 828 meters in Dubai (UAE). It is the tallest and most multistory building, the tallest structure, the only 828-meter and 163-storey skyscraper in the world.
As part of the construction of this magnificent tower, high-quality basalt Fiber was used to reinforce the interior cladding panels for the interior of this building.
Secondly, a Modern Residential Complex of comfort-class in the Republic of Kazakhstan.
To reinforce floors in living space and technical rooms the contractor used the basalt fiber composite mesh was based on better physical and mathematical proprieties of basalt mesh in comparison with metal reinforcement mesh.
Consequently, having replaced metal by composite mesh, which is lighter it become possible to diminish load on house basement. Approximate estimation gave saving in 25 000 USD for whole project.
Finally, Construction of parking lots at the Boryspil airport ، A basalt fiber was used to increase the strength of industrial floors in the modern terminal D at Boryspil International Airport.
Industrial floors in "Nova Poshta" logistics center basalt Fiber was used as the main reinforcing material in the construction of industrial floors in "Nova Poshta" logistics center in Chernihiv.
Reinforcement of the warehouse complex foundations , During the construction of a warehouse complex in Mykolaiv, basalt rebar was used.
The Basalt Fiber Reinforced Polymer Rebar can be used in many different applications and can be used in areas where there is an extreme amount of exposure to water, including bridges, dams, and canals.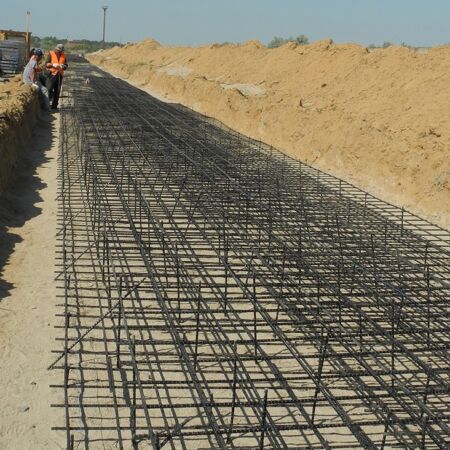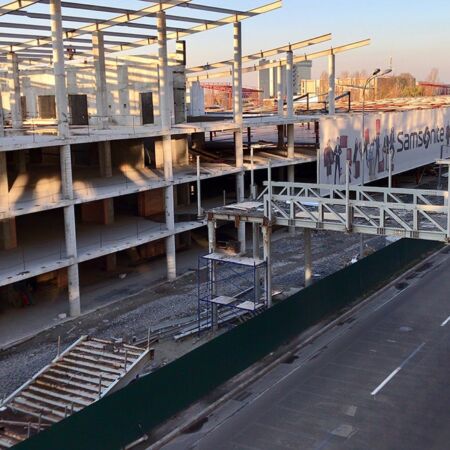 We will be happy to provide seminars, presentations and more information about Basalt Fiber Reinforced Polymer Rebar to your organization , ​​​Please contact us and we will take care of this arrangement.
Click on the order button below to receive a price quote, and our team will contact you as soon as possible.