PROMISING OPPORTUNITIES FOR BFRP REBAR

BFRP Rebar is the best alternative to steel rebar, it has good mechanical properties, acid-alkali resistance, excellent electrical properties, non-conductive, and excellent insulation properties.
The future of Basalt Fiber Reinforced Polymer Rebar BFRP, BFRP Rebar is the best alternative to steel rebar, it has good mechanical properties, acid-alkali resistance, excellent electrical properties, non-conductive, and excellent insulation properties.
These characteristics point to a sweet spot for BFRP Rebar in the performance window between E-glass and carbon fiber composites. With BFRP Rebar we are filling the cost and performance gap between carbon and glass fiber. That market segment has been hungry for a product to fill that space.
As a naturally occurring material, it is also inherently greener than other reinforcing fibers, a factor that automotive and other industries take into consideration.
We have been making headway in providing a standardized product along with production process improvements that resulted in greater consistency for the construction industry.
The basic manufacturing method for basalt fiber is straightforward enough: basalt fiber is extruded into filaments from the melted raw material, basalt rocks.The efficiency of basalt fiber is enhanced by the fact that no secondary materials are needed to create the fiber; one pound of rock becomes 0.8 pound of fiber.
Historically, basalt fiber production has been manually controlled, but fiber makers are advancing their product's quality and consistency with the addition of automated controls.
If basalt fiber providers can point to one application that portends particularly well for BFRP growth, it would be rebar. Like fiberglass rebar, basalt fiber rebar is considerably lighter than steel rebar, over 70 percent lighter, in fact. One person can easily lift a 100-meter coil of 10-millimeter basalt rebar.
Advantages over glass rebar include basalt's natural resistance to rust and corrosive liquids and chemicals. This makes it well-suited to marine applications, chemical plants and other potentially corrosive environments.
Also, moisture penetration from concrete does not spall, so it needs no special coating like fiberglass rods. Additionally, the coefficient of thermal expansion of basalt rebar matches that of concrete. The fact that it is nonconducting makes basalt rebar a great option for buildings that house MRIs or data-intensive operations.
In sum, basalt fiber are "leaner, greener and meaner" and more impact-resistant than other reinforcement choices.
Work on the regulatory front continues. BFRP Rebar is included in the national construction codes and is widely used in the construction industry of countries like UK, Europe, Russia, Ukraine and China.
Several emirates in the UAE, including Fujairah and Dubai, have now approved and licensed the BFRP Rebar in the construction industry. Major basalt rebar certification efforts are underway in other emirates.
Arab Basalt Fiber Company's factory for BFRP Rebar has been established in Fujairah, noting that a move of this kind would help grow basalt's market share both by avoiding tariffs and by allowing this factory to compete for projects that specify national made products.
We believe the industry is in a fantastic place today and engineers have been showing use cases that they believe it too, by their level of investment and their desire to see BFRP Rebar becomes the leader for concrete reinforcement proposes.
Using materials such as basalt, a natural occurring, sustainable, and green mineral, we envision a world where all future construction and repairs are harmless.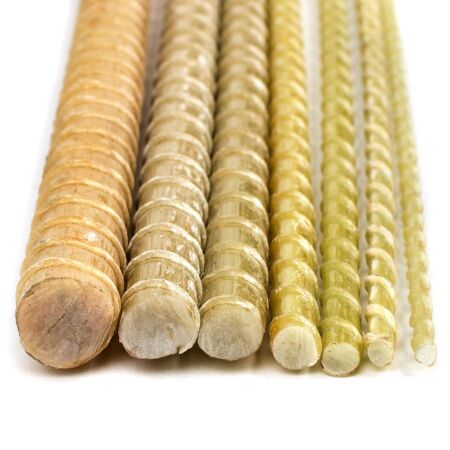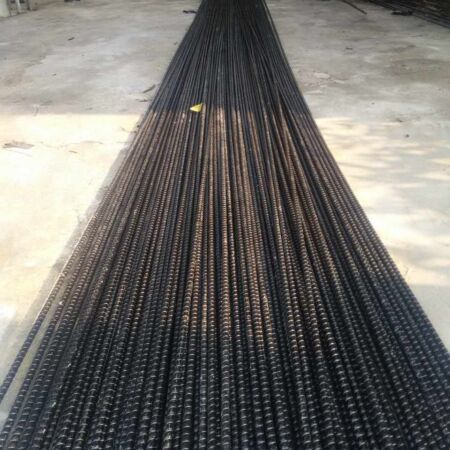 We will be happy to provide seminars, presentations and more information about Basalt Fiber Reinforced Polymer Rebar to your organization , ​​​Please contact us and we will take care of this arrangement.
Click on the order button below to receive a price quote, and our team will contact you as soon as possible.