Our latest News


Arab Mining Company Appoints Dr. Kais As-Sultany as CEO of Arab Basalt Fiber Company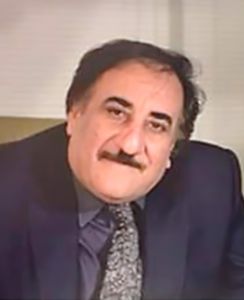 Arab Mining Company Appoints Dr. Kais As-Sultany as CEO of Arab Basalt Fiber Company
We are pleased to announce the appointment of Dr. Kais As-Sultany as the Chief Executive Officer (CEO) of Arab Basalt Fiber Company. This strategic move marks a significant milestone in the company's growth trajectory and reaffirms its commitment to leadership excellence in the basalt fiber manufacturing sector.
Dr. Kais As-Sultany brings a distinguished career spanning various leadership roles within the industry. His extensive experience and expertise in driving operational efficiency, fostering innovation, and delivering exceptional business results make him the ideal candidate to lead Arab Basalt Fiber Company into its next phase of growth.
Having held prominent executive positions in the petrochemical, advanced materials and composites manufacturing sectors, Dr. As-Sultany has consistently demonstrated his ability to navigate complex business landscapes and drive transformative change. His visionary leadership style and strategic mindset position him perfectly to align Arab Basalt Fiber Company's goals with the evolving demands of the market.
Arab Basalt Fiber Company, a subsidiary of Arab Mining Company – Fujairah, is recognized as a leading manufacturer of high-quality basalt fiber products. With a commitment to technological advancement and sustainable practices, the company has established a strong foothold in the industry. Driven by a culture of innovation and a relentless pursuit of excellence, Arab Basalt Fiber Company is well-positioned to expand its global presence under the guidance of Dr. Kais As-Sultany's leadership.
Commenting on the appointment, His excellency Eng. Mohammad Al Shehi, Chairman of Arab Mining Company, said, "We are delighted to welcome Dr. Kais As-Sultany as the CEO of Arab Basalt Fiber Company. His exceptional track record, profound industry knowledge, and strategic acumen make him the ideal candidate to lead the company forward. We are confident that under his leadership, Arab Basalt Fiber Company will continue to deliver innovative solutions and solidify its position as an industry leader."
Dr. Kais As-Sultany expressed his excitement for the new role, stating, "I am truly honored to join Arab Basalt Fiber Company as its CEO. I am committed to building upon the company's strong foundation and driving its growth trajectory. Together with the talented team at Arab Basalt Fiber Company, we will foster a culture of innovation, enhance operational efficiencies, and deliver exceptional value to our customers and stakeholders."